LAPP 0050001 OLFLEX HEAT 180 SiF Single Core Cable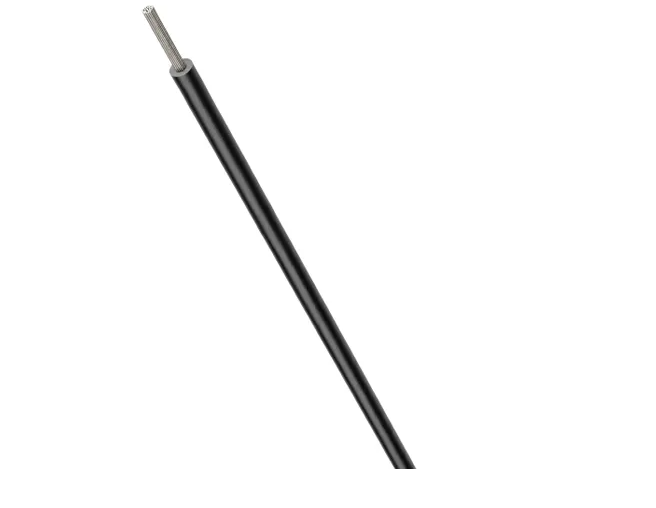 LAPP 0050001 OLFLEX HEAT 180 SiF Single Core Cable
LAPP 0050001 OLFLEX HEAT 180 SiF Single Core Cable

---

LAPP India started operations in India in 1996 by setting up state-of-the-art manufacturing unit at Jigani, Bangalore. In 2012, LAPP India set up its second manufacturing unit at Pilukedi, Bhopal to primarily produce single core cables catering to the Building segment. LAPP India further expanded our production capacity in 2014 by doubling the production area in Jigani and adding a new multi core line in Bhopal with a total investment of over 5 Million Euros. Today, we are the third largest manufacturing facility of LAPP. Each year, we manufacture 130,000 km of control, instrumentation, power and data cables along with connectors, accessories and End to End Systems.
---
---
Versatile single core cable with extended temperature range.
ÖLFLEX HEAT 180 SiF - fine wire silicone single core for use in machines, plant construction and tool building for temperatures up to +180°C.
Benefits
Withstands temperatures up to +180°C. Adequate ventilation is a prerequisite, as silicone cables prematurely reduce the mechanical properties from +100°C, without the need for oxygen.
Halogen free product that does not produce corrosive acids or hazardous gases in the event of a fire.
Low corrosiveness of gases in the event of fire (according to DIN EN IEC 60754-2).
Classified fire behaviour according to EU Directive 305/2011 (BauPVO/CPR) with article number selection on the LAPP website.
Insulating properties after flame treatment when static, thanks to core insulation made of silicone compound.
Different core insulation colours available.