CS aerotherm 1212 DU Plain Bearing Bush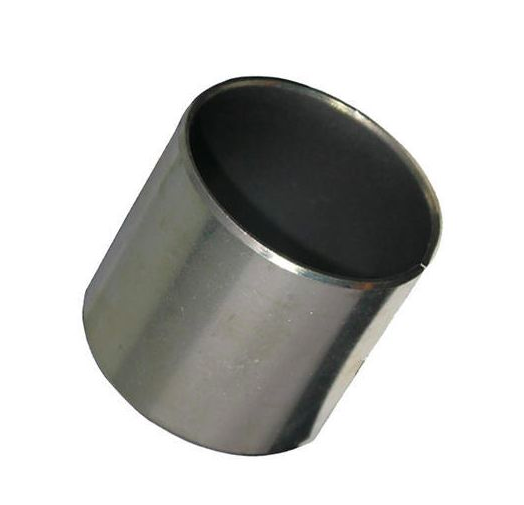 CS aerotherm 1212 DU Plain Bearing Bush
CS aerotherm 1212 DU Plain Bearing Bush
---
Taking advantage of the growing consumption of baked products in the domestic market , we CS aerotherm stepped in to the commercial bakery equipment domain, in the year 1997, with a long-term technical collaboration with FN Aerotherm, Denmark to manufacture rotary-rack (B-900 and B-1300) and electrical deck-ovens and most advanced Diesel, Gas, Electric Rotary Rack ovens. Today our product range not only meets the demand of domestic clients but also find their way to highly satisfied clientele in countries of Indian sub continent, Middle East and Africa. For the expanding domestic and international client database, our brand 'CS Ovens' stands for quality , variety and dependability.
---
---
Plain Bearing Bush used in CS aerotherm Table Top Slicer.
| | |
| --- | --- |
| Inner Dia ( mm ) | 12  |
| Outer Dia ( mm ) | 14  |
| Width ( mm ) | 12  |
The DU Plain Bearing Bush epitomizes reliability and versatility in mechanical applications. Meticulously designed, this bearing bush offers a friction-reducing interface between moving parts, ensuring smooth and efficient motion. Its simple yet effective construction makes it an essential component in various mechanical systems, from industrial machinery to automotive applications. Crafted with precision, the DU Plain Bearing Bush's design allows for self-lubrication, minimizing maintenance requirements and prolonging its lifespan. Whether you're engineering complex systems or optimizing everyday machinery, this bearing bush provides a dependable solution for reducing wear and ensuring consistent performance. Rely on the DU Plain Bearing Bush to enhance the functionality and durability of your mechanical designs, contributing to the seamless operation of your creations.