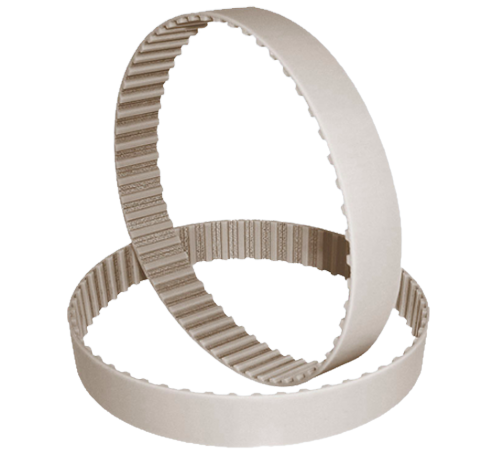 Megadyne XL Timing Belt
Megadyne XL Timing Belt
---
The Megadyne Group develops and manufactures power transmission belts, matched components and complete belt systems for a diverse range of applications. As a reliable partner for original equipment manufacturers and aftermarket distributors, with manufacturing plants in Europe, North America and Asia, Megadyne can provide its customers with a large range of products: thermoset and thermoplastic polyurethane belts, rubber timing and v-belts, pulleys, clamping plates, timing bars and complementary products, including made to order.
---
---
MEGAPOWER timing belts are manufactured by a unique thermoset molding process. MEGAPOWER PU belts perform especially well on light synchronised and stepped drives, in office automation and domestic appliance applications. It offers good running characteristics and they are especially suited for power transmission. An extra thickness of special coating is also possible on the back of the belt offering extra protection against aggressive or heavy products. 
This is an endless belt. Width of the belt is 8.5 mm. We use it in our Cream Filling Machine. It has following features. 
1. low pretension
2. consistent dimensional stability
3. good wear and abrasion resistance
4. good resistance to hydrolysis, UVA, ozone, oils and greases
5. maintenance free
6. MEGAPOWER belt working temperature: -25°C/+80°C