Elesa-Ganter DVA.4 Rubber Buffer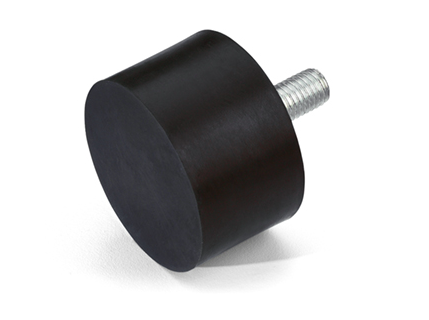 Elesa-Ganter DVA.4 Rubber Buffer
Elesa-Ganter DVA.4 Rubber Buffer
---

ELESA+GANTER is a worldwide sales joint-venture set-up to offer the widest product range of standard machine elements for the mechanical industry. Highly reliable products ensuring perfect functionality with a unique design represents the ELESA+GANTER distinctive quality code.

ELESA S.p.A. (Monza, Milan, Italy) and Otto Ganter GmbH & Co. KG (Furtwangen, Germany) have been co-operating for more than 45 years combining their expertise, with the aim to develop market synergies leading to the creation of the widest product range available worldwide.
---
---
The rubber buffers have been designed to damp vibrations, shocks and noises produced by moving bodies or non-balanced vibrating masses of equipment and machines which can cause:
malfunctioning and reduction of the machine lifespan and/or of the adjacent ones;
damage to health;
noise
DVA.4: threaded stud and base plate in polished zinc-plated steel, vibration-damper body in natural rubber NR, black colour, hardness 40, 55, 70 Shore A ±5.