Sirman EKTOR 37 Slow Juicer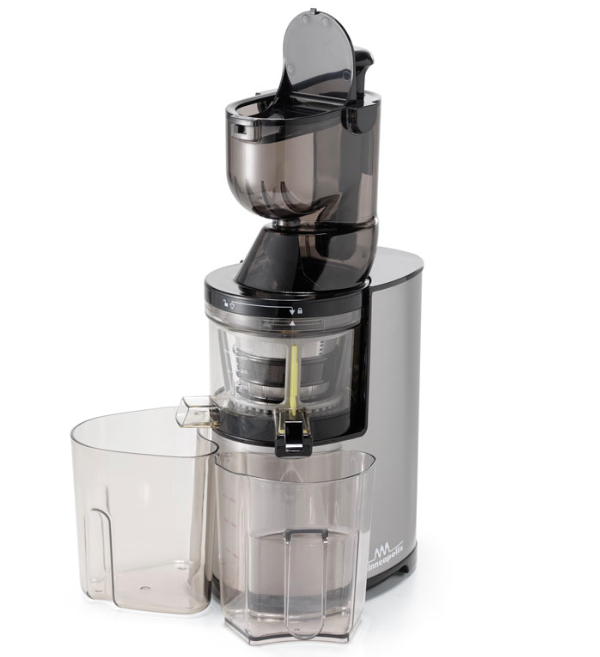 Sirman EKTOR 37 Slow Juicer
Sirman EKTOR 37 Slow Juicer
---
SIRMAN SpA is a cutting edge business born under a lucky star which became an essential part of the company logo and which will guide the business into the future.

A perfect blend of traditional design and the latest trends, Sirman products are the result of a clever combination of elegant models and careful study of the safest and most advanced materials in this sector.

For Sirman, engineering design is about designing the future on a foundation of all the professional experience developed over years of tradition and creativity.
---
---
Sirman EKTOR 37 Slow Juicer
Low-speed juicer extractor for fruits and vegetables
- Stainless steel construction.
- Special introduction hopper for easy loading of larger pieces.
- High efficiency screw propeller.
- Drip cap.
- Quick and easy disassembly of the parts used for processing.
- Pestle for easy introduction of the products.
- Cleaning brush.
- Equipped with 2 trays: one for juice and one for waste.
- Equipped with 3 different drilling strainers.
- High efficiency asynchronous ventilated motor.

| | |
| --- | --- |
| Model | EKTOR 37 |
| Power | 400 W |
| Power Source | 1 ph |
| Revolutions | 37 rpm |
| Mouth Dimension | 78 mm x 88 mm/ 43 mm x 35 mm |
| Dimension | 370 mm x 290 mm 340 mm |
| Net Weight | 6.7 Kg |