Veehold Activee A52 V Belt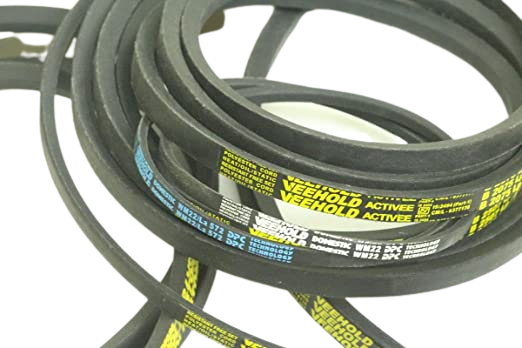 Veehold Activee A52 V Belt
Veehold Activee A52 V Belt
---

Veehold Belts (India) Limited concentrates on Manufacturing of V-Belts, Auto Belts with State of â€" the art technology as per customer specific standards. With Continuous improvement and innovations in design, process, system, service etc., towards quality products and to satisfy our customer requirements in all aspects.
---
---
Looking for a reliable and durable V-belt that can withstand heavy loads and high speeds? Look no further than the Industrial V Belt A-52!Made with high-quality materials, this V-belt is designed to provide exceptional performance and longevity in demanding industrial applications. Its A-52 size ensures a secure fit and optimal power transmission, while its tough construction helps to resist wear, tear, and stretching over time.
Whether you need a V-belt for use in agricultural machinery, construction equipment, or other industrial applications, the Industrial V Belt A-52 is the perfect choice. With its superior durability and performance, it can help keep your machinery running smoothly and efficiently, reducing downtime and increasing productivity.So why wait? Upgrade your industrial machinery with the reliable and high-performance Industrial V Belt A-52 today!
Specifications:
| | |
| --- | --- |
| Brand Name | Veehold |
| Colour | Black |
| Model Number | A 52 |
| Number of Items | 1 |
| Part Number | A 52 |
| Size | 1357 mm |