OHTAKE NJ-2326 2.6mm Screw Feeder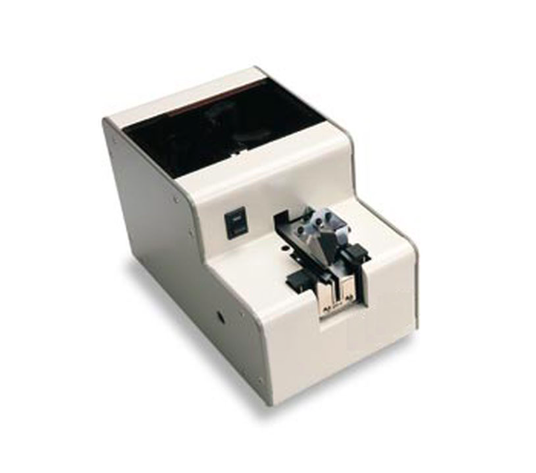 OHTAKE NJ-2326 2.6mm Screw Feeder
OHTAKE NJ-2326 2.6mm Screw Feeder
---
OHTAKE combine excellent creativity and technical capability
to make products that meet Japan quality levels.
We create next generation value
which customers and society need, and satisfy them.
---
---
2.6 mm Screw Feeder
For Manual and Robotic Pickup or Counting Application.

- Space saving, Compact, Portable and easy to install, adapting easily to various production demands.
- Easy to use. When changing the screw type, simply change the rail.
- Versatile.  Standard market screwdriver bits can be used.
Features-
• Corresponds with plain washer and spring washer screws.
• Corresponds with various screw types saving installation costs.
• Continuous screw aligning without interruption or jamming up.
• Simplify pickup by driver into a one-hand operation. This machine enhances work efficiency and productivity on the job.
| | |
| --- | --- |
| Model | NJ-2326 |
| Screw Nominal Diameter (mm) | 2.6 |
| Screw Shaft Diameter (mm) | 2.4~2.7 |
| Screw Shaft Length (mm) | 4.2~25 |
| Screw Head Thickness (mm) | 0.5~5.5 |
| Screw Head Diameter (mm) | 3.6~4.5 |
| Washer Diameter (mm) | 3.6~8.0 |