Burner Riello One Stage Oil Burner Model G10x, With Long Blast Tube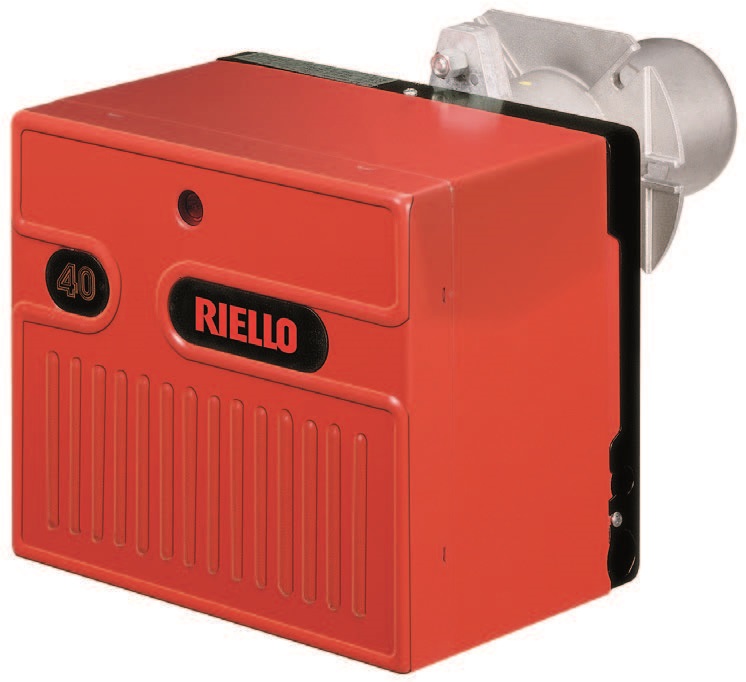 Burner Riello One Stage Oil Burner Model G10x, With Long Blast Tube
Riello 40 G10 Light Oil Burner
---
Riello manufactures a comprehensive range of gas, oil and dual fuel burners for residential, commercial and industrial applications, for single stage, two stage and modulating operation. Riello also manufacture gas boosters for applications where the mains gas pressure available needs to be increased.

Riello Burners Ltd is the UK distributor of Riello burners and gas boosters, providing design and technical support, product training and ongoing service & maintenance.
---
---
The Riello 40 G series of one stage light oil burners, is a complete range of products developed to respond to any request for home heating. The Riello 40 G series is available in ten different models, with an output ranging from 12 to 240 kW, divided into four different structures. All the models use the same components designed by Riello for the Riello 40 G series. The high quality level guarantees safe working. In developing these burners, special attention was paid to reducing noise, to the ease of installation and adjustment, obtaining the smallest size possible to fit into any sort of boiler available on the market. All the models are approved by the EN 267 European Standard and conform to European Directives for EMC, Low Voltage, Machinery and Boiler Efficiency. All the Riello 40 G burners are fired before leaving the factory.

Suitable for the below ovens and make:

CS aerotherm: Single Trolley - B-900, Double Trolley - B-1100, B-1300
Kar Ovens: Double Trolley - V-150, V-200
Pritul Ovens: Double Trolley - B-1025 , B-1160, B-1350
Thermodyne Ovens: ST-90, ST-110, ST-130

Features of Riello 40 G10 Series Light Oil Burner:-


Stainless steel combustion head for longer working life
H type electrodes having fixed position for assembly, hence no skill required for adjustment
Air damper is fully closed when burner is in stand by condition improve efficiency.
Mobile air damper operated by hydraulic jack
Compact size, fits any type of equipment
Low noise level with high performance of pressure & air delivery
Advanced electronics ensure closer monitoring of all functions
Electrical safety through plug & socket connection
Maintenance simplified with hinged joint
G5X and G10X are stripped versions without metallic cover, hinge unit & hydraulic jack
G20 burner is available also with Suntec pump suitable for LDO