High pressure power pack for 180 bar consisting of Portable round tank with built in pump of 200 bar, Housing manifold for motor and pump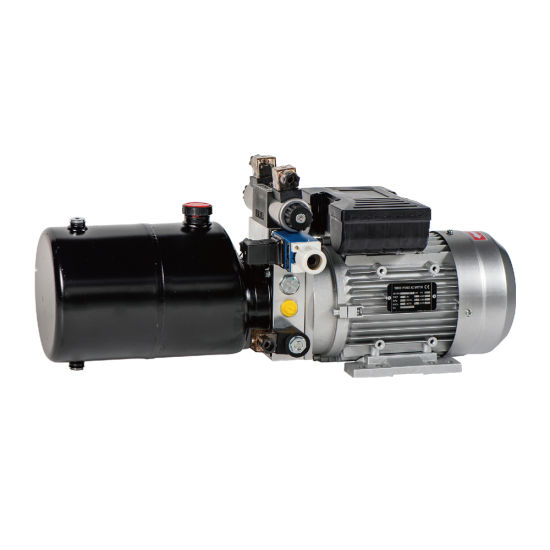 High pressure power pack for 180 bar consisting of Portable round tank with built in pump of 200 bar, Housing manifold for motor and pump
High pressure power pack
---
Taking advantage of the growing consumption of baked products in the domestic market , we CS aerotherm stepped in to the commercial bakery equipment domain, in the year 1997, with a long-term technical collaboration with FN Aerotherm, Denmark to manufacture rotary-rack (B-900 and B-1300) and electrical deck-ovens and most advanced Diesel, Gas, Electric Rotary Rack ovens. Today our product range not only meets the demand of domestic clients but also find their way to highly satisfied clientele in countries of Indian sub continent, Middle East and Africa. For the expanding domestic and international client database, our brand 'CS Ovens' stands for quality , variety and dependability.
---
---
Introducing the High Pressure Power Pack, the perfect solution for all your high-pressure cleaning needs. Whether you're a homeowner or a professional, this powerful and versatile tool will help you tackle even the toughest cleaning jobs with ease.Designed with efficiency and performance in mind, the High Pressure Power Pack features a robust motor and high-quality components that deliver maximum cleaning power. With its adjustable pressure settings, you can easily customize the pressure to suit your specific cleaning needs, whether you're washing your car, cleaning your patio, or removing tough stains from your driveway.
Not only is the High Pressure Power Pack incredibly powerful, but it's also built to last. Its rugged construction and high-quality materials ensure that it can handle even the most demanding cleaning tasks, year after year.And with its compact and portable design, the High Pressure Power Pack is easy to store and transport, making it the perfect tool for anyone who needs to clean on the go.So if you're looking for a powerful and reliable high-pressure cleaning tool, look no further than the High Pressure Power Pack.