Tone T3MN25 Digital Preset Type Torque Wrench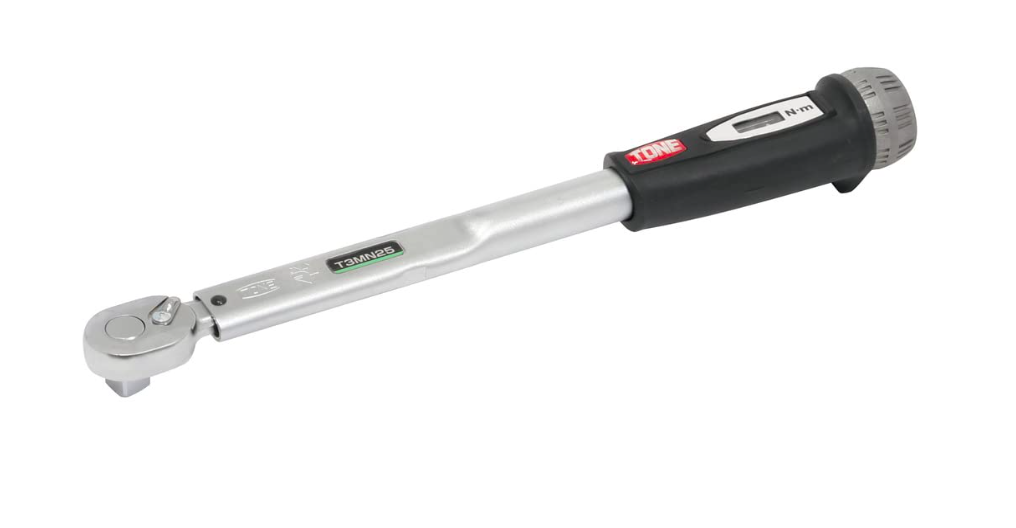 Tone T3MN25 Digital Preset Type Torque Wrench
Tone T3MN25 Digital Preset Type Torque Wrench
---

Since the establishment, they have promoted manufacturing that is loved by professionals, and have provided "satisfaction", "impression" and "value" by solving problems related to "fastening". Tone have expanded the field from work tools for professionals to torque control equipment and bolt fastening equipment, and are also pioneering a new field of bolting equipment that combines these strengths.
---
---
Dedicated torque wrench for tightening bolts and nuts.
Features:
- Preset type digital reading for tightening bolts/nuts.
- Prevents unintended alteration of setting torque owing to independent handle and setting knob.
- Prevents mistake in torque setting as torque value can be indicated in self explanatory digits.
- In tightening work, when it reaches the set torque value, there will be a "clicking" sound or a sensation to the hand.
- Unlike conventional types, there is no need to read the main scale and Vernier scale, so it is convenient for preventing setting errors and confirmation/management of tightening torque.
- Torque is set based on digitally displayed value of mechanical mechanisms which can be read directly.

- Repeated Accuracy: ±3% 
| | |
| --- | --- |
| Model | T3MN25 (Digital) |
| Insertion Angle (mm) | 9.5 |
| Head Replaceable | NA |
| Load Direction | Right |
| Head Width (mm) | 24 |
| Mass (g) | 300 |
| Torque Adjustment Range (Nm) | 5~25 |
| Minimum Graduation (Nm) | 0.2 |
| Overall Length (mm) | 253 |
| Torque Precsion (+/-) | 3% |