CS aerotherm 4 mm Transparent PU Tube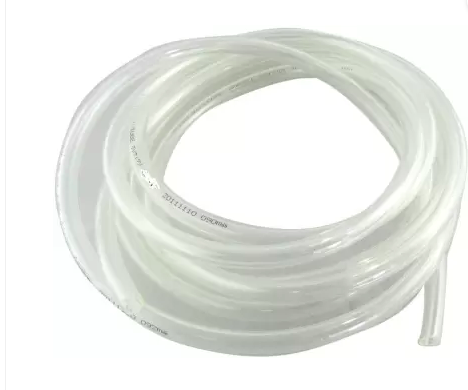 CS aerotherm 4 mm Transparent PU Tube
CS aerotherm 4 mm Transparent PU Tube
---
Taking advantage of the growing consumption of baked products in the domestic market , we CS aerotherm stepped in to the commercial bakery equipment domain, in the year 1997, with a long-term technical collaboration with FN Aerotherm, Denmark to manufacture rotary-rack (B-900 and B-1300) and electrical deck-ovens and most advanced Diesel, Gas, Electric Rotary Rack ovens. Today our product range not only meets the demand of domestic clients but also find their way to highly satisfied clientele in countries of Indian sub continent, Middle East and Africa. For the expanding domestic and international client database, our brand 'CS Ovens' stands for quality , variety and dependability.
---
---
Transparent Tube for CS aerotherm Bun Divider.
Dimension- 4 mm x 2.5 mm
Material- Polyurethane
The 4mm Transparent PU Tube is a versatile tubing solution with a 4mm inner diameter, crafted from transparent polyurethane (PU) material. This tubing offers a combination of flexibility and durability, making it ideal for various pneumatic and fluid applications. Its transparent design allows for easy visual monitoring of fluid flow or air passage. The 4mm Transparent PU Tube's properties include resistance to abrasion, impact, and most chemicals, ensuring reliable performance in different environments. Whether used in industrial automation, robotics, or laboratory setups, this tubing provides a seamless conduit for fluids or gases, contributing to efficient system operation and maintenance.