Manitowoc D-400C Ice Cube Machine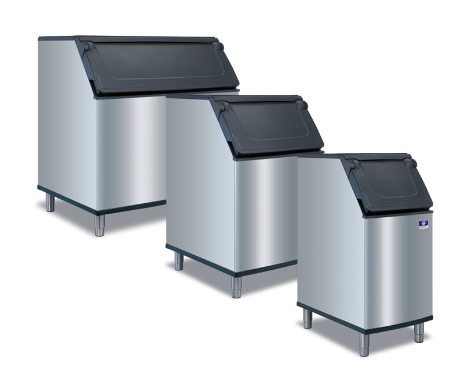 Manitowoc D-400C Ice Cube Machine
Manitowoc D-400C Ice Cube Machine
---

In the restaurant and hospitality business, it can seem like every day brings a new set of obstacles and complications. From maintenance to production, it's no small task to keep every aspect of the organization up and running well – especially when you're charged with overseeing the entire operation.

At Manitowoc, we know that simplifying even one part of the enterprise can make a profound improvement on the rest of the business. That's why we're dedicated to providing more opportunities for an effortless workflow in your kitchen, harnessing our thoughtful engineering and expertise for streamlined designs and functionality.
---
---
Duratech Metal Finish

Manitowoc exterior material has better corrosion resistance than stainless steel, is smudge resistant and easy to keep clean.

Ergonomic Door design

Door is angled 53 degrees to allow for easier access to the ice in the bin especially when scooping from the bottom.

Foamed Insulated Door

Insulates the ice bin, reduces sweat on the door, helps keep ice lasting longer.

New Bin liner

Polyurethane Arctic Blue bin liner accentuates the crisp clear ice from a Manitowoc Ice Machine.

New Door design

Clever built in side grips allow you to lift the bin door from anywhere you are standing (left, right or center) even when you have just one hand free.

New Sanitary Scoop

Ergonomic NSF approved sanitary ice scoop included with each bin. Built-in knuckle and thumb guard. Unique molded retaining lip allows maximum scooping every time. Per scoop capacity approximately 5.3/ lbs (2.4 kg).

Scoop Holder options

New built-in scoop holder, keeps the ice scoop handle above the ice, or purchases the optional NSF approved External Scoop Holder Kit # K00461. 

Stay up door

Unique cammed bin door self-latch keeps the door in the open position and keeps the employee safe when scooping ice.
Capacity- 165 Kgs
Dimensions- 762 mm x 864 mm x 965 mm