Vessel 621670 G-9 Pneu Power Ionizing Gun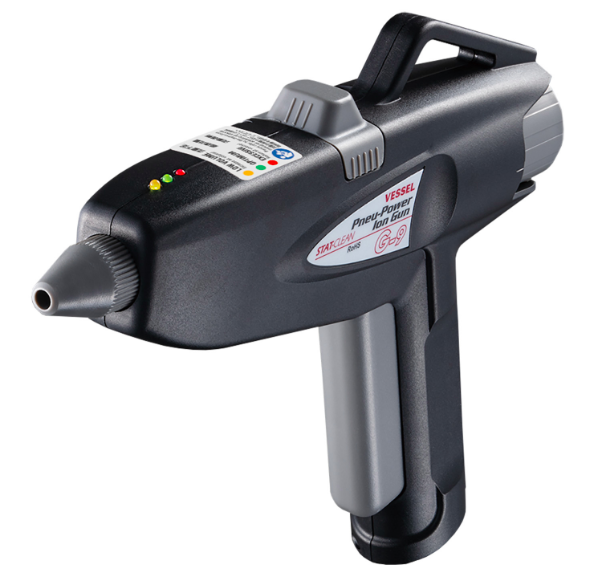 Vessel 621670 G-9 Pneu Power Ionizing Gun
Vessel 621670 G-9 Pneu Power Ionizer
---
VESSEL is a leading fastening tool manufacturer. Our Founder's Policy of "singleness of purpose" has been passed down to the present day, its undiminished relevance apparent in our dedication to the principles of high quality, fair pricing, new product development, and customer satisfaction.
---
---
G-9 Pneu Power Ionizing Gun
It can eliminate static electricity by compressed air only.

* Power supply from external equipment is not required.
* Motor Cartridge (Replaceable) converts compressed air to the power. Rotor blades in the center generates power while rotating and supplies it to the high voltage power unit.

| | |
| --- | --- |
| Model | G-9 |
| Body Size ( mm) | 205 mm x 191 mm x 50.6 mm |
| Weight | 470 gms |
| Applied Voltage | AC8kV(p-p) |
| Ion Balance | + / 30V |
| Noise Level (dBA) | 88 |
| Air Consumption (L/min) | 200 |
| Ionizing Method | AC high frequency corona discharge |
| Dacay Time (sec.) | Within 1 sec. |
| EDP No. | 621670 |